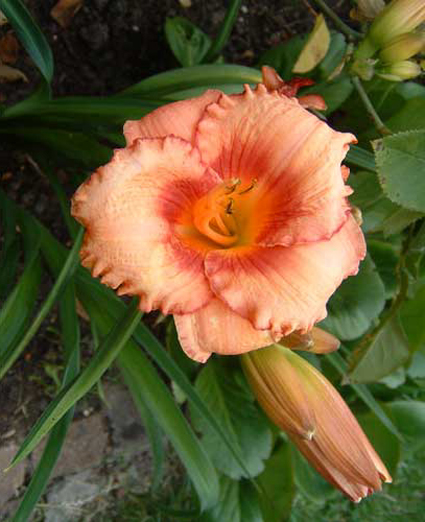 Temperatures Hemerocallis
continental : These plants prefer a sunny location, where they can enjoy direct solar rays even throughout the whole day,
These plants are grown in the garden year round because they are rustic.
alpine : Let's grow the The Hemerocallis in a sunny place, with direct solar light.
These plants are rustic, they can stand the heat and cold, therefore they can be planted outside.
mediterranean : Plant which needs a few hours a day of solar light.
These plants can stand the cold weather, they can be grown as garden plants during the whole year.
Irrigation Hemerocallis
continental : Water regularly, every 0-1 weeks, wetting the soil deep down, but waiting for the substratum to dry completely between a watering and the other; avoid leaving stagnant water. Usually 2-3 glasses of water are used.
alpine : We suggest regular watering with 1-2 glasses of water about every 1-2 weeks, waiting for the soil to dry between one time and the other.
mediterranean : Every 0-0 weeks we should intervene with water, irrigating the soil only if it is dry; we suggest avoiding water stagnations by using 3-4 glasses of water.
Feed Hemerocallis : In the summer we should fertilize only the bulbous plants in vegetation, which have a lush foliage; letís act every 10-15 days, adding specific fertilizer to the irrigating water.
Adversity Hemerocallis : Summer treatments should be applied only in cases of displayed infesting; a dry climate favours the development of ticks and rust. During this period of the year, since there are many useful insects in the garden, it is advisable to avoid using wide-range products, favouring the use of specific products against each type of parasite. Letís apply the treatments during early morning or evening hours.