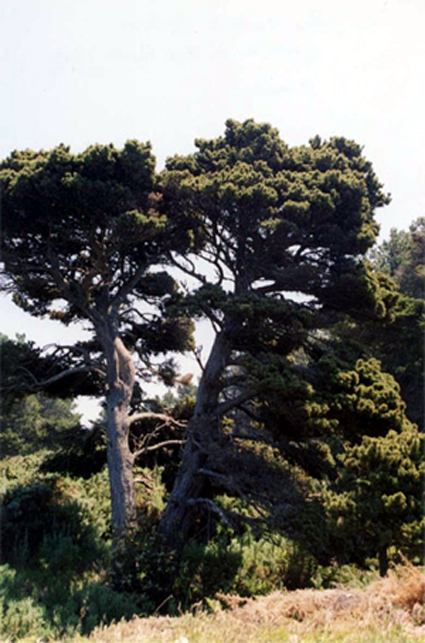 Exposure Pinus contorta
continental : Locate the The Pinus contorta In a sunny place.
The Pinus contorta is a very rustic plant, that can bear very harsh temperatures; it is advisable to grow it in the garden.
alpine : Plant which needs at least a few hours a day of solar light.
The Pinus contorta is surely a rustic plant, itís possible to grow it in the garden year round.
mediterranean : We suggest placing the The Pinus contorta so that it can receive at least a few hours of direct solar rays.
The Pinus contorta is a rustic plant, which can be planted in the garden during the whole year.
Watering Pinus contorta
continental : With the summer climate watering must be done often and regularly; every time the soil dries completely, letís water it deep down with 3-4 buckets of water. Usually irrigation takes place every 3-4 weeks.
alpine : During the summer months it is best to water quite often, although we mustnít exceed; use about 2-3 buckets of water. We suggest leaving the soil dry for 4-5 weeks before watering again.
mediterranean : Letís irrigate the soil every 2-3 weeks, but only if it has been perfectly dry for at least one day; when there are atmospheric precipitations, or if itís cloudy, we can suspend watering. We should remember anyhow that watering should be carried out by wetting the soil deep down.
Fertilization Pinus contorta : In the summer letís fertilize only newly planted trees, enriching the soil with manure or humus, therefore improving its mixture; as far as the plants which have been growing for long, we can avoid fertilizing them during this time of year.
Treatments Pinus contorta : During the hot months attacks by ticks and rust are likely; the treatments should be applied during the coolest hours of the day. If possible, we suggest avoiding treatments with wide-range products, which could kill the populations of useful insects: letís favour specific products.